---
Audio products serving as functional artwork
We are a Dutch audio-company offering wireless speakers and noise-absorption with a difference. Our products feature a sleek modular enclosure and interchangeable artwork panels — meaning, you simply place our devices like you would any piece of framed artwork. But then it also offers exceptional Hi-Fi audio. We also offer a complementary acoustic treatment device, that uses the same modular enclosure, but then to reduce noise and to make in-room conversations and music sound clearer.
As part of the process, we re-evaluated what technology can and should be, creating a more sustainable solution. And so, our products are long-lasting, can be combined for better results, are upgradable, and are made responsibly in the EU. You can even purchase new artwork panels separately, offering 'superb graphic designs', for a fresh look. Wallpaper* Magazine even called our products 'design that... makes the world a better place'.
'Most Eloquent Speaker'
As named by Wallpaper* Magazine. Our S-A VOICE™ WiFi-Speaker has serious Hi-Fi intentions and is set up for all the major streaming services, but still very simple to operate. It can be paired-up wirelessly for stereo-separation or a multi-speaker setup, and is upgradable for a longer life.
SHOP NOW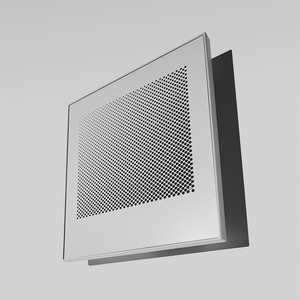 Simply beautiful acoustic-treatment
Even the most exquisite room can suffer from poor acoustics, drastically reducing the experience of such spaces. Our S-A CALM™ absorbs noise and diffracts sounds to improve ambient, indoor acoustics. But perhaps more importantly, it helps you to enjoy that interesting conversation, more; to really appreciate your favourite music, again.
SHOP NOW
Bringing understated elegance to larger spaces, too
Our products work great on their own, but their modular nature allows them to be combined for even better results. Our ideal solution for bigger rooms is a 4x4 configuration, using four modular enclosures to combine wireless audio with noise absorption. Because less is more, but only if more is no good (— F.L.W.)
SHOP NOW